Ocean First Institute presents "Are Sharks Smart? Diving into the Brain of Sharks and Their Relatives" with Dr. Kara Yopak
DATE: Thursday, July 9th
TIME: 11:00 to 11:45 AM MDT
Registration link here.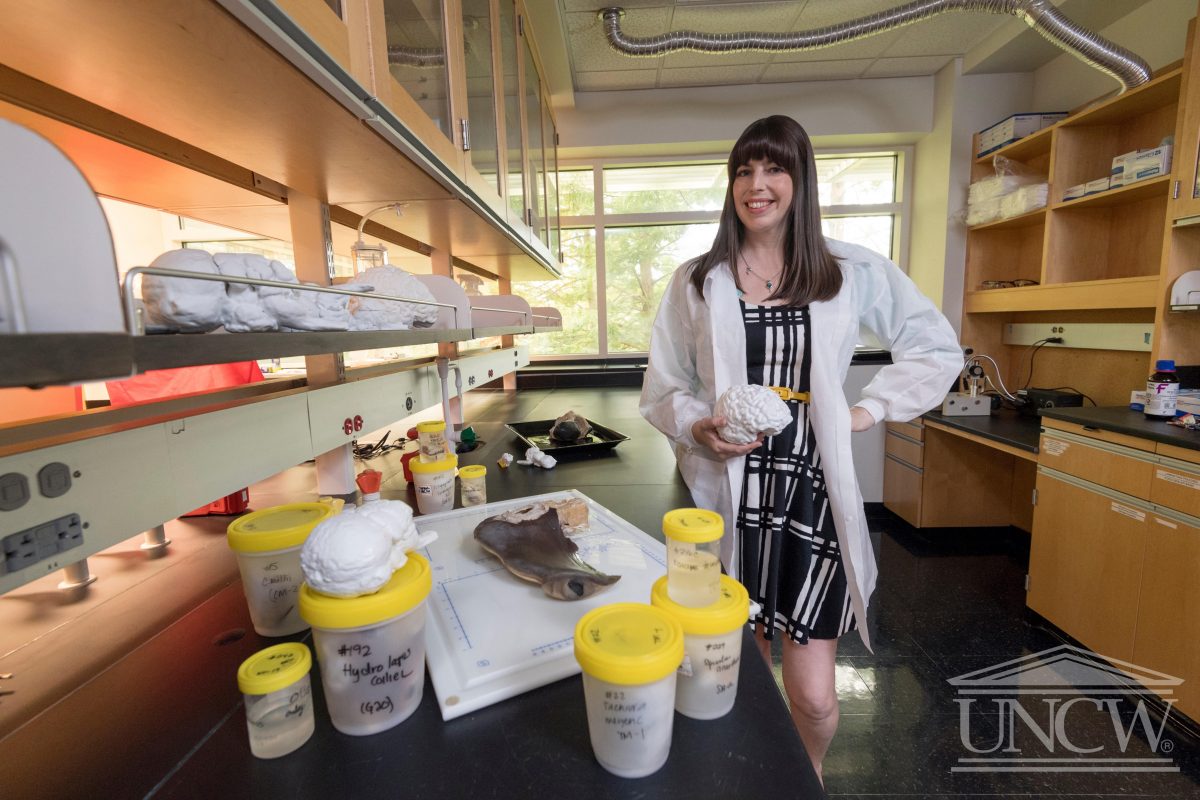 Although they have a reputation for being pre-programmed, eating machines, sharks possess a battery of highly developed sensory systems, are capable of a wide range of complex behaviors, and have relative brain sizes that are comparable to birds and mammals. This lecture will explore the brain in a wide range of shark species, from the deep-sea dogfish, navigating in deep, dark, cold waters, to the great white shark, an active, agile predator occupying the well-lit open ocean. We will explore how the brain can give us insights into sensory specialization and behavior, and how an understanding of the brain across a wide range of species can actually be informative about our own neuroanatomy. Are sharks smart? Stay tuned….
Contact us at info(at)oceanfirstinstitute.org with any questions.