No matter your age or where you live, you can make a difference. Help us create the future we want to see by supporting our school outreach programs and giving students the opportunity to become the environmental leaders of tomorrow. Our Board of Directors will match every donation dollar for dollar up to $5,000! Help us meet our goal of raising $10,000 to reach 2,000 students in 2019 with our in-school marine science and conservation programs. Schedule your donation today in honor of #GivingTuesday and #COGivesDay!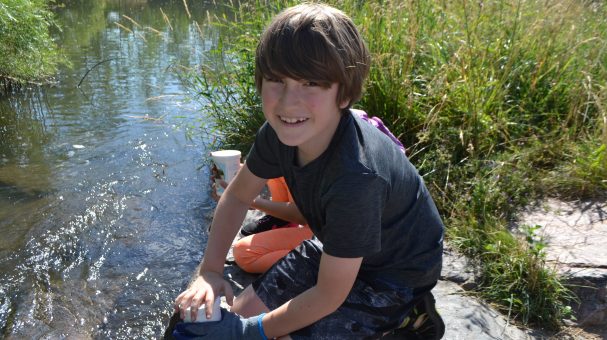 The ocean is in trouble and each and every one of us can be part of the solution. We give students the opportunity to do just that. No matter your age or where you live, you can make a difference. Help us create the future we want to see and help us reach students in schools throughout Colorado.
$5 - Supports one student in an in-school marine science program, helping them to discover the importance of our ocean!
$25 - Supports supplies for one of our current in-school outreach programs for an entire semester, such as The Truth About Sharks, The Story of the Sea Turtle, or Let's Talk Trash!, helping to bring incredible hands-on experiments and unique props for hundreds of students!
$50 - Supports supplies for 25 students participating in a local conservation challenge, such as the Say No to Plastic Straws challenge, helping provide students with fun handouts, such as stainless steel straws, to encourage their participation in positive actions for our environment.
$150 - Supports an entire classroom with supplies and in-school lessons, as well as a presentation by an OFI staff scientist, for an incredible ocean discovery experience, helping to encourage over 30 students in exploring the fields of STEM and ocean exploration!
$600 - Supports a school with an entire semester of programming and OFI staff guidance through marine science lessons and local community projects, helping to inspire over 100 students to become better stewards for our blue planet!
Every dollar counts and each donation will be matched by our Board of Directors, up to $5,000! You can schedule a donation today, or you can donate on Colorado Gives Day, December 4th.
Help us reach our goal to provide our programs for over 2,000 local students in 2019! Working together we can ensure the health of the ocean for generations to come! Thank you for your support!