Rockies to Reefs
Saturday, September, 21, 2019 from 5-8 PM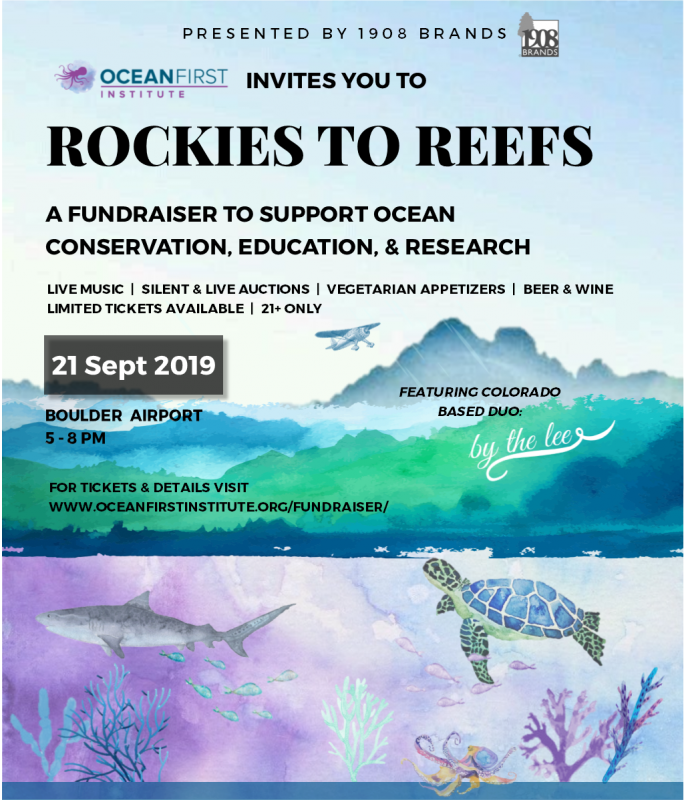 Tickets for Rockies to Reefs now on sale here!
Check out the online silent auction items here before the auction goes live on Sept. 10th.
Show your love of the ocean by being a part of Ocean First Institute's 3rd Annual Fundraiser!
Ocean First Institute is proud to announce our third annual fundraiser, Rockies to Reefs, taking place on September 21st at the Boulder Municipal Airport. The event brings together local ocean supporters for a wonderful evening of music (featuring By the Lee), food and drinks, auctions, and incredible guest speakers (including scientist, mountaineer, and explorer Dr. Ulyana N. Horodyskyj; and champion freediver, conservationist, and tv personality Mehgan Heaney-Grier), all benefiting the work of Ocean First Institute.
Founded in 2014, Ocean First Institute is a 501(c)3 nonprofit organization that works to protect the ocean and imperiled species through scientific research, while also educating youth to take positive action for the environment through community projects and outreach programs. Over the past five years, OFI has inspired over 113,000 students to explore the marine world and make a positive impact for the environment.
Rockies to Reefs is held within the Journeys Aviation hangar, with views of the Flatirons, gliders, and planes. Enjoy incredible live music, vegetarian appetizers (along with organic wines and local beers), a virtual reality diving experience, a silent and live auction, and a short film and program.
Limited tickets are available (buy tickets here). Please note that this event is for people 21 years of age and older.
And even if you are out of town, you can still support OFI by bidding in our online silent auction, no matter where you are, from Sept. 10th until Sept. 21st at 8 PM MST. Check out some of the incredible items here!
LOCATION: Journeys Aviation, 3335 Airport Rd., Boulder, CO 80301
DATE: Saturday, September 21, 2019
TIME: 5:00-8:00 PM
COST: $50/person
Your $50 ticket includes:
Support to Ocean First Institute's local school marine science programs!
Presentations by Dr. Ulyana N. Horodyskyj and Mehgan Heaney-Grier!
Vegetarian appetizers provided by Savory Cuisines Catering, TruthfullBites, The Post Brewing Co., and RollinGreens
Organic wine provided by Integrated Beverage Group
Local beer provided by City Star Brewing and Redgarden Restaurant and Brewery
Live music from Colorado duo By The Lee
Desserts provided by Nothing Bundt Cakes
Access to exclusive auction items (including a glider ride, skydiving, and sailing lesson!)
Commemorative 2019 Rockies to Reefs drinkware
Tickets can be purchased here.
Special thanks to our sponsors!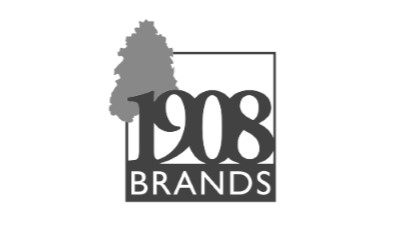 Thanks to our event sponsors!

And thanks to our silent auction sponsors!
For questions, or interest in tickets or sponsorships, please contact OFI's Director of Outreach at lauren(at)oceanfirstinstitute.org.