SCIENTIFIC RESEARCH
Our research projects are broad and diverse and have focused on fundamental questions about the natural world and the intricacies of how species interact with their environment. Our goal is conservation and we predominantly study sharks and their close relatives the skates and rays, many of which are endangered. We partner with universities and institutions to conduct field-based research and engage in conservation projects that focus on imperiled species and ecosystems. Our strategic partnerships have allowed us to promote local and regional conservation initiatives and to have meaningful and measurable impacts.
---
Evaluating the abundance, sex, size class and ID of white sharks with baited remote underwater video surveys, acoustic telemetry, and eDNA.
Baited Remote Underwater Video surveys (BRUVs) are a non-invasive technique that can confirm species presence, ID, and sex, and also can be used to calculate relative abundance indices. Using BRUVs, surveys can be done at depths beyond recreational diving limits and in cryptic habitats with minimal disturbance to the animal. The objective of this project is to confirm the presence, abundance and ID (via bodily markings, for video capture/recapture) of white sharks using a combination of pelagic and benthic BRUVs with attached acoustic receivers (Vr2Ws) and CTDs (to measure ambient conditions). We will investigate differences in detection rates between benthic and pelagic BRUVs. The camera and bait will be deployed at selected sites during day, and include twilight and low light conditions to evaluate species activity patterns and to validate several lighting regimes. Twin lasers will be attached to the BRUVs as a tool to measure the sharks. Individual white sharks captured by the BRUV will be identified based on dorsal fin shape and body markings and entered into a North Atlantic white shark database along with a location tag. This database will also be updated with white shark photographs from previous and future expeditions. Video footage will be compared to sharks caught by OCEARCH for tagging to better understand if captured sharks overlap with those recorded on BRUVs. Over time, data of video-recaptured sharks will be used to infer spatial location and abundance in North Atlantic waters. Environmental data collected using CTD will allow us to determine the environmental state/factors during white shark occurrence, while Vr2W data will serve as an estimate for BRUV detection bias versus acoustic detection. Environmental DNA (eDNA) will be collected via water samples at all BRUV deployment sites as an additional tool to confirm the presence or absence of white sharks via detection of DNA fragments in seawater. This study will increase our knowledge of the abundance and activity patterns of white sharks in the North Atlantic, and improve our understanding of white shark inter- and intra-specific interactions.


Northern Redbelly Dace Conservation Project 
Ocean First Institute has partnered with Colorado Parks and Wildlife, Boulder County Parks and Open Space, The Innovation Center of St. Vrain Valley School District, and Lyons High School to create a program to reintroduce a state threatened fish species, the northern redbelly dace (Phoxinus eos), to the St. Vrain River. This species is endangered in Colorado due to low population numbers and is listed as a Tier 1 Species of Greatest Conservation Need. Management recommendations for this species include the restoration of streams to natural function and to enhance connections for migration. Conservation priorities include identifying suitable habitat and restocking appropriate streams with redbelly dace. In recent years, due to the 2013 flood, the St. Vrain river and adjacent ponds have been restored to conditions favorable to the reintroduction of the northern redbelly dace. In particular, Webster pond within Pella Crossing has been restored as shallow, slow-moving vegetated habitat with minimal predatory fish and bullfrogs. With successful reintroduction into Webster pond, northern redbelly dace can be introduced into the St. Vrain river, thereby greatly expanding their Colorado range, which is now severely limited to the West Plum Creek Drainage, south of Chatfield Reservoir. 
UPDATE***As of July, 2020 Ocean First Institute has successfully bred the northern redbelly dace and is working on the release. 
See our LIVE northern redbelly dace cam here.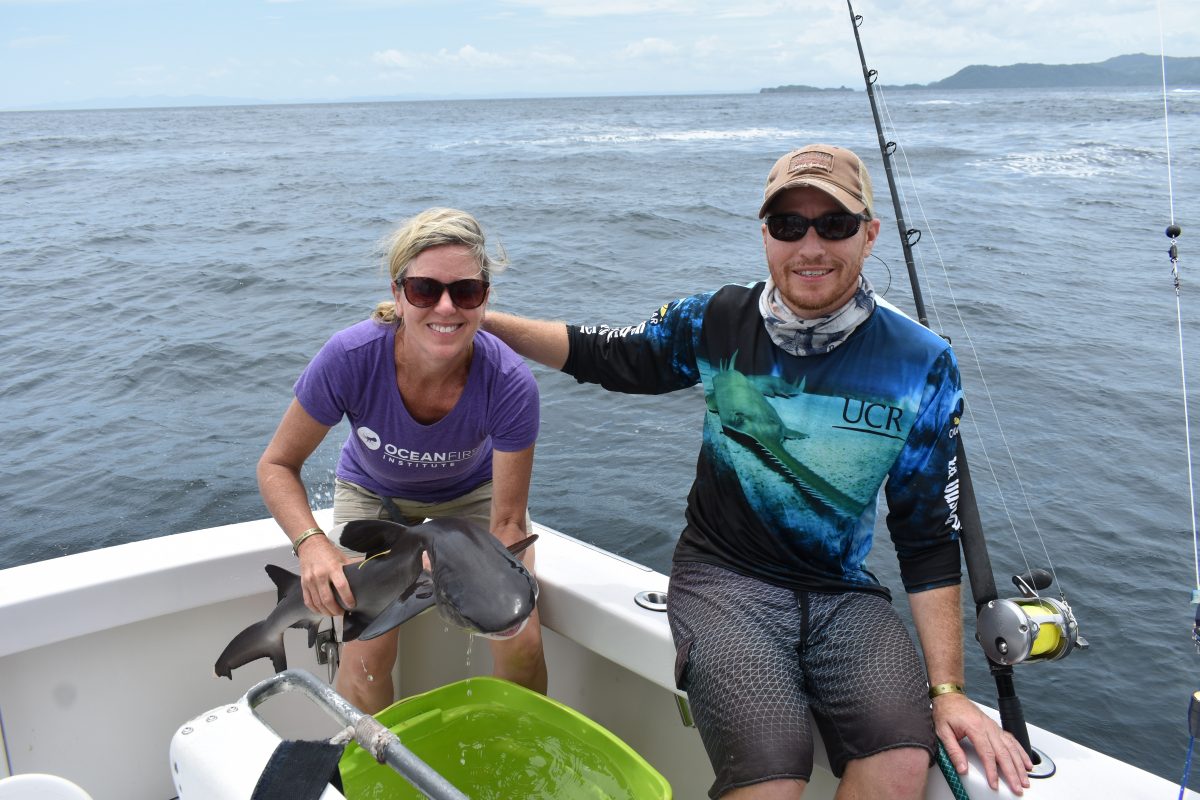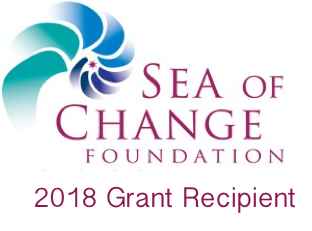 Marine Census in Las Catalinas, Costa Rica 
The Las Catalinas project goal is to document and ultimately protect sensitive marine life in the Tropical East Pacific of Costa Rica. Through our local and international collaboration we are conducting a scientific census of fish, sharks and rays at two sites on the northwest coast of the Guanacaste region. Both sites host tremendous but undocumented biodiversity which is experiencing heavy fishing pressure. The area has multiple user groups including commercial, recreational fishers and divers competing for access to limited resources that garner direct and immediate economic benefits. Our long-term goal is to collect baseline ecological data and resource-user patterns and provide that information to local fishery managers and communities for determining the best way to manage the resource for all users.


Hammerhead Shark Conservation in Gulfo Dulce, Costa Rica
Our recent work involves a collaboration with our partners, Mision Tiburon in Costa Rica. Together, we are investigating the regional decline in scalloped hammerhead (Sphyrna lewini) sharks. Much of the decline has been attributed to the pressures of unsustainable and unregulated international shark fishing, predominantly for shark fins, within Costa Rican waters. In an effort to promote sustainability and protection of Costa Rican resources, the Institute has partnered with Mision Tiburon in an ongoing tagging project in Golfo Dulce. This is an area which has been protected from destructive fishing practices for nearly five years and is showing the resiliency of and a rebounding in populations of juvenile scalloped hammerheads. The goal is to tag and track hammerheads within the area to determine if this is a hammerhead shark nursery area. Ultimately, we hope to connect movements of juveniles and adults from critical nursery areas to critical oceanic island habitats in Coco's and the Galapagos Islands.
*UPDATE: In May, 2018 the President of Costa Rica declared Gulfo Dulce as the world's first hammerhead shark sanctuary!