ENGAGING STUDENTS IN SCIENTIFIC RESEARCH
Our research projects are broad and diverse and have focused on fundamental questions about the natural world and the intricacies of how species interact with their environment. Our goal is conservation and we predominately study sharks and their close relatives the skates and rays, many of which are endangered. Our research projects include students from designing and creating scientific instruments all the way to collecting data in the field. We partner with universities and institutions to conduct field-based research and engage in conservation projects that focus on imperiled species and ecosystems. Our strategic partnerships have allowed us to promote local and regional conservation initiatives and to have meaningful and measurable impacts.
Connecting Colorado Students
Colorado middle and high school students have been helping Ocean First Institute address important research questions. Over the past 2 years local students have been involved in a project whose initial goal was to measure Great White sharks from the safety of a cage. How can you measure a shark without taking it out of the water? This was the problem taken to students at the St. Vrain Valley School Districts Innovation Center. Students worked with Dr. Mikki McComb-Kobza to design and create an underwater laser rig that could be used to "measure" the sharks while they swim by at close range. The design included 2 parallel lasers set 50 cm apart with a GoPro camera in the center.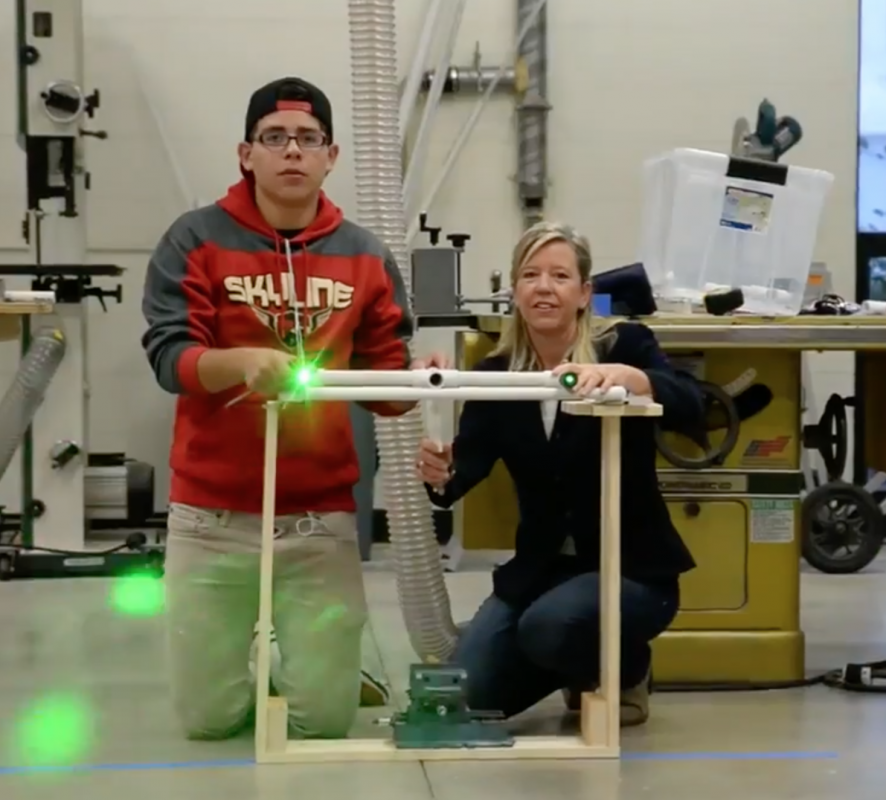 St. Vrain Student Alejandro Coronado helps Dr. Mikki calibrate the laser rig he helped design and build for her. 
The design was solid and Dr. Mikki took the rig to Guadalupe Island, Mexico in October 2017 to give it a trial run. It worked perfectly! Now they are expanding the project to multiple species and multiple destinations. 
Dr. Mikki took the laser device to Guadalupe, Mexico where she successfully measured several male and female white sharks. 
Now students from several local schools in Colorado have accompanied Dr. Mikki on expeditions where they are able to use the device, measure sharks underwater, analyze the footage and determine the sharks ID and total length. These are all important pieces of information that help the staff understand if the sharks are growing and healthy. The Institute is now collecting data on multiple species and adding them to their global database. 
Middle school student Shannon measures a Caribbean reef shark with the laser rig while scuba diving in the Bahamas.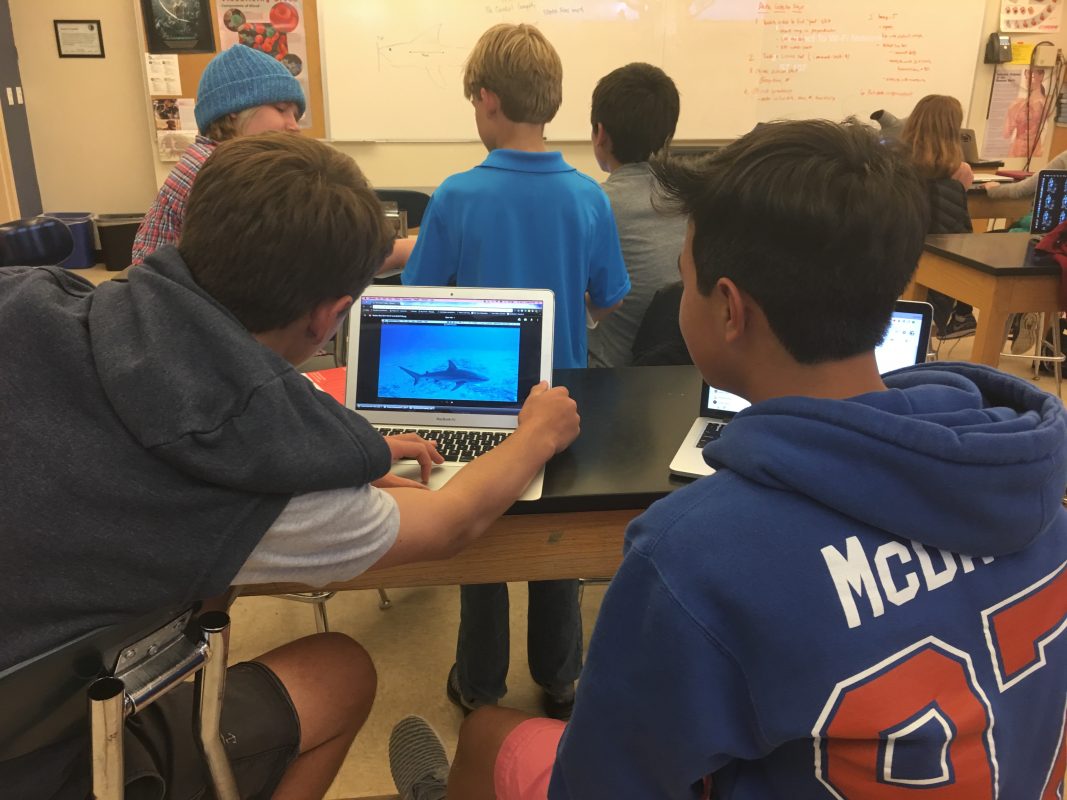 Kent Denver middle school students analyze the shark ID and total length data from their Bahamas expedition.