Shark Expedition with Kent Denver School and Ocean First Institute
15 Students, 6 Days, 14 Dives, 100's of Sharks! 
We are changing the perception of sharks- one student at a time. Just last week 15 middle school students from Kent Denver School went on a 6 day expedition to Nassau, Bahamas to learn more about sharks. The group was led by Mark Duvall, Scuba Instructor from Ocean First and Dr. Mikki McComb-Kobza from Ocean First Institute. They were joined by Kent Denver science teachers, Chrissy Frederick and Steve Newman. The goals of the trip included 14 Scuba dives, many of which were among Caribbean Reef and nurse sharks. Students were able to observe sharks during dives and participate with Dr. Mikki in using a technique called twin laser photogrammetry where they were able to measure shark length underwater. After all of the dives students were the first in the world to earn SSI's brand new "Shark Ecology" specialty which was authored by Dr. Mikki. Some students were a bit nervous to jump into the water with the sharks, but after many dives among them, felt different about sharks.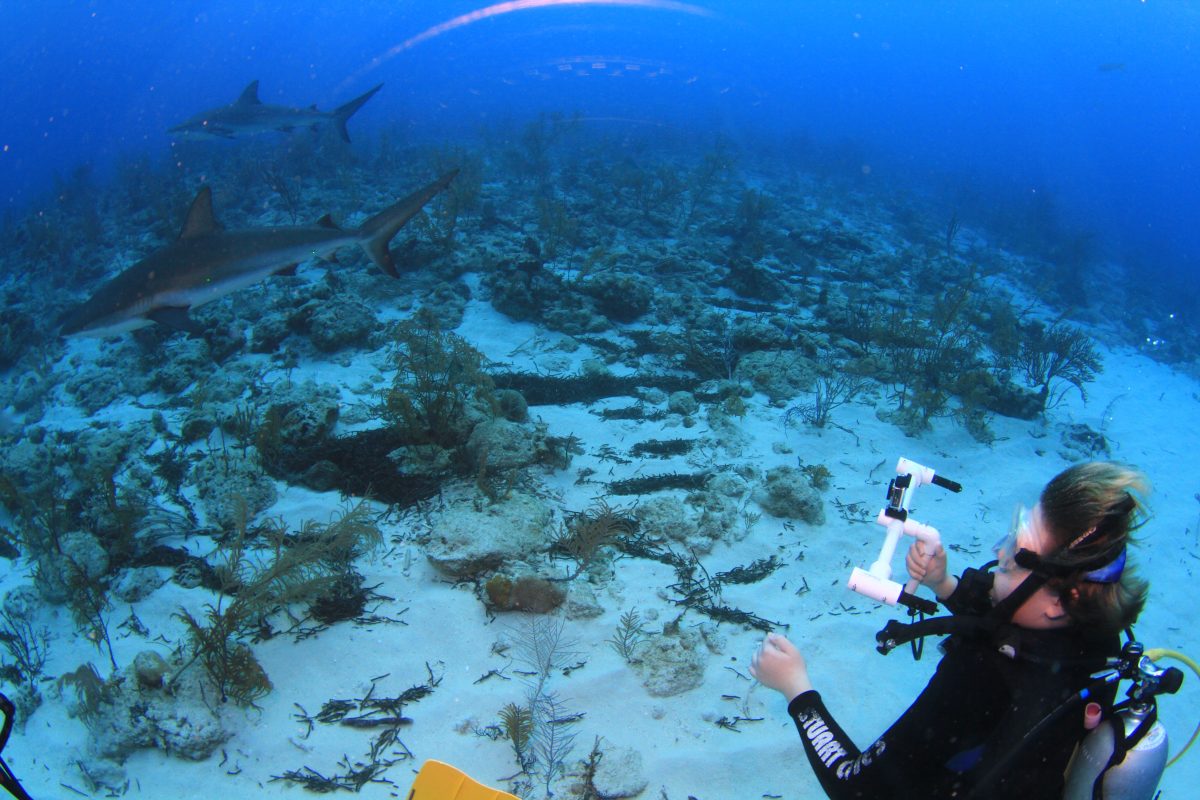 Here are some of the students reflections of their experience: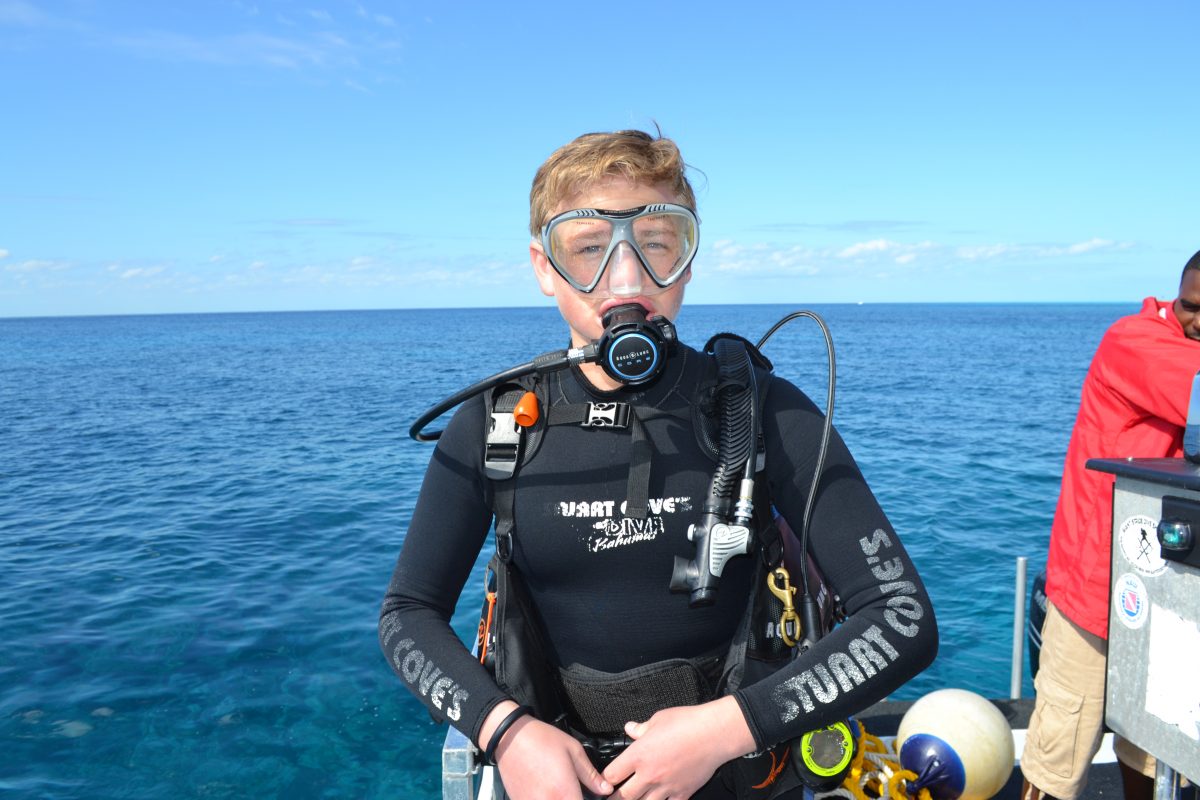 Davis E.
"Over the course of the seven days there I learned many things. I was given the opportunity to dive with reef sharks and measure them. This was probably one of the coolest things I had ever done because, before this trip, I was not very fond of the idea of being with lots of sharks. But, as I got in the water, I realized that the sharks were not out to get you, but really just go on with their lives. I now have no problem getting in the water with the sharks and now just think of it as a normal part of diving".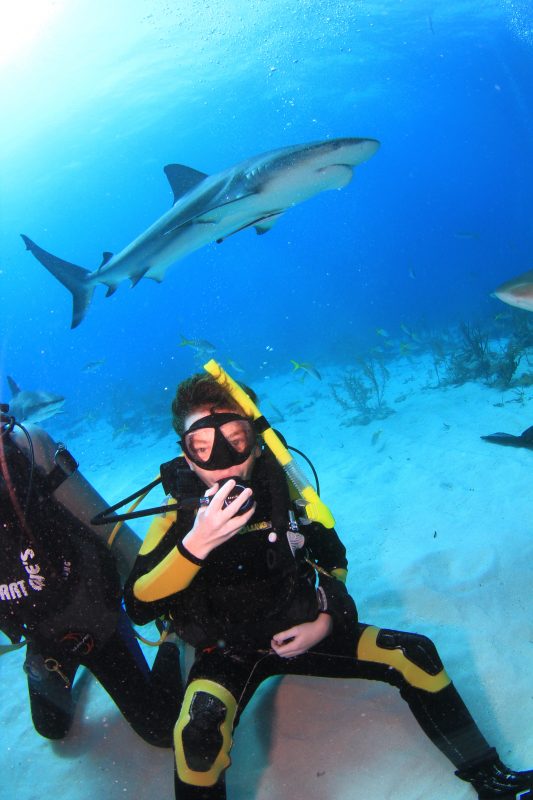 Will M.
"We dove 14 dives and learned lots about the reefs and oceans. The most significant part about our dives is learning the unknown truth about sharks. At first, looking from the surface at a shark, I saw a deadly beast. This is the unfortunate stereotype that sharks have. Once I had the experience to dive with sharks, I realized they are very friendly, safe, curious and playful creatures. The best part about my trip was learning that sharks are not a threat, they are our friends".
Jack H.
"Before this trip I was scared to death of sharks, but then seeing the sharks circling us in feeding mode and not even paying attention to us changed my perspective to this: sharks are simply predators at the top of the oceanic food chain, just like lions, and we do not make big movies about lions slaughtering humans. At the end of this trip we all got certified in the shark course, and we were the first people in the world! This trip changed my life. It was simply amazing".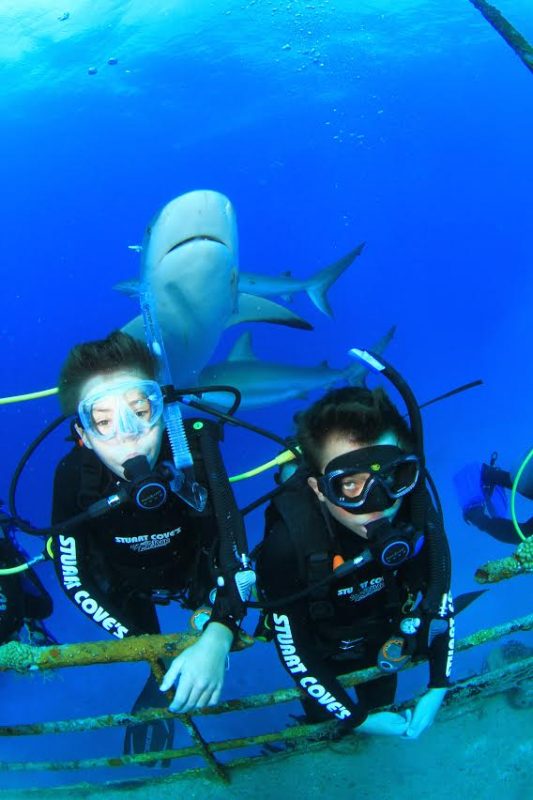 Bradley F. 
"Before this trip, I was reluctant about diving with 20-30 sharks swimming around me. In the moment, when I was at the bottom with all of the sharks, I came to a revelation that sharks are important and we need them. They are not monsters at all, and in fact they are friendly and neat underwater creatures that have been completely misinterpreted".