OCEAN EDUCATION RESOURCES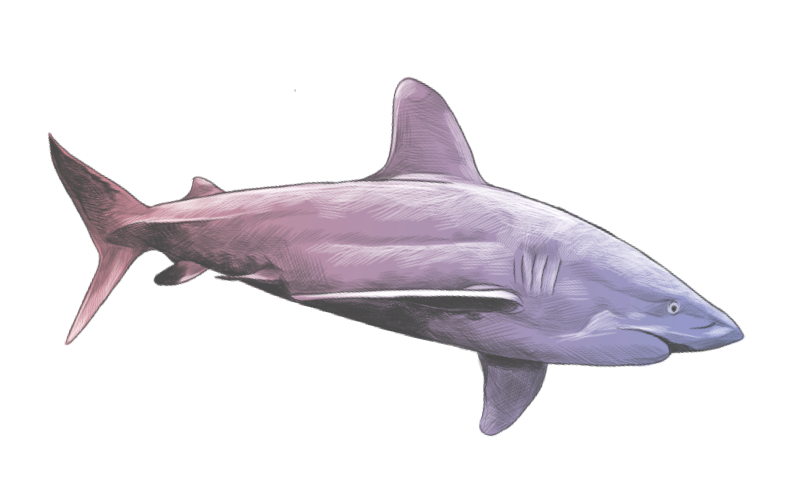 Webinar Recordings and Supplemental Materials
Are Sharks Smart? Diving into the Brain of Sharks and Their Relatives with Dr. Kara Yopak -(55 min.) General audience. 
Although they have a reputation for being pre-programmed, eating machines, sharks possess a battery of highly developed sensory systems, are capable of a wide range of complex behaviors, and have relative brain sizes that are comparable to birds and mammals. This lecture will explore the brain in a wide range of shark species, from the deep-sea dogfish, navigating in deep, dark, cold waters, to the great white shark, an active, agile predator occupying the well-lit open ocean. We will explore how the brain can give us insights into sensory specialization and behavior, and how an understanding of the brain across a wide range of species can actually be informative about our own neuroanatomy. Are sharks smart? Stay tuned….
 Fish, Biomechanics and Finding Nemo with Dr. Adam Summers-(53 min.) General audience.
Join Dr. Adam Summers from Friday Harbor Laboratories as he discusses his amazing research on fish, salamanders and sharks!  His research focus is biomechanics, understanding how animals work from the inside out. He spent three years working with Pixar as the scientific advisor for the film "Finding Nemo". Dr. Summers has published more than 70 articles with students and colleagues and writes a monthly column in Natural History Magazine.
World Oceans Day -Virtual Dive with Dr. Mikki  -(34 min.) All ages                                                       
On World Oceans Day 2020, Ocean First Institute Executive Director Dr. Mikki McComb-Kobza guides you through a virtual SCUBA tour of her favorite diving locations around the world. Swim through coral reefs, learn about biodiversity, spot colorful fishes, and perhaps even encounter a shark! 
Save Our Seas: World Oceans Day Celebration -(31 min.)  All ages                                                                                                                       
On World Oceans Day, Ocean Science Educator Ayla presents on ocean conservation, and how you can help protect our seas, even from Colorado! Ayla first gave this presentation over a decade ago and is excited to share with a new generation of ocean stewards what they can do to make a difference. 
Mysteries of Megalodon - (57 min.) All ages
Join shark biologist Dr. Mikki McComb-Kobza and Paleoartist Gary Staab as they share the fascinating story of the Megalodon shark. Gary Staab is the creator of the world's most scientifically accurate 52-foot Megalodon now on display at the Smithsonian Institute in Washington, D.C.
Mysteries of Megalodon Webinar Resources (additional online resources for all ages and activities for grades 4th-8th)
Can sharks really smell a drop of blood a mile away? Webinar with Dr. Tricia Meredith - (49 min.) Middle school and up.
Dr. Tricia Meredith will help us move beyond shark myths to tackle the real science behind one of the sharks' most famous senses: the sense of smell.
Shark Olfactory System Resources (additional online resources for all ages and an activity for elementary students)
How Studying Marine Biology Can Improve the World: Observing Nature for Bio-Inspired Design - Webinar with Dr. Misty Paig-Tran - (49 min.) Middle school and up
Dr. Misty Paig-Tran will discuss how her research on animal performance in aquatic organisms translates into bio-inspired designs such as non-clogging, high efficiency filters based on manta ray gills and nearly impenetrable armor inspired by tiny fishes in the Amazon that can withstand piranha bites.
The Shocking Lives of Rays with Dr. Laura Ekstrom- (42 min.) Middle school and up
Most of us have heard that sharks and rays can sense electricity, but did you know that some of them can make it, too?! The electric rays are a group of ~70 species that all possess large electric organs in their pectoral fins. These electric organs can be used in defense against predators or for use in capturing and killing their prey. A shock from one of the larger Torpedo rays can even be fatal for unaware divers. During this presentation, Dr. Laura Ekstrom (an OFI Advisory Board Member) will share all about how they make their electricity, how they use it, and where you can find these truly amazing animals! 
Fish Sex: It's weirder than you think, and why that matters - with Dr. Marah J. Hardt- (52 min.)
Join Dr. Marah J. Hardt for an engaging romp beneath the waves to explore the wild and wondrous ways animals get down to business in the sea. From sex-change to some powerful love potions, the strategies marine life uses beneath the waves looks nothing like what we see on land. This talk will showcase why sex in the sea is truly fascinating, and why understanding these behaviors matters for the future health of our oceans, and us. 
Sharks and Their Amazing Adaptations Webinar with Dr. Mikki McComb-Kobza - (27 min.) All ages
This lesson is led by world renowned shark expert Dr. Mikki McComb-Kobza and will take your students on a journey to discover some of the over 500 different shark species and to learn about their marvelous adaptations.
Why Do Hammerhead Sharks Have the Weird Head Shape? Webinar with Dr. Mikki McComb-Kobza - (27 min.) 4th and up
Dr. Mikki McComb-Kobza will discuss her latest research on hammerhead sharks and explain how having the weird head may be a very good thing!
Go Noodle, Skype, and Ocean First Institute World Oceans Day Live Broadcast - (20 min.) All ages
From a new rendition of 'Baby Shark' and an amazing interview with shark expert, Dr. Mikki, it was a virtual field trip for the books. In case you missed the live event, check out the the recording above. Perfect for a school adventure or at-home activity!
Great White Shark LIVE Webinar from CSULB Shark Lab and Ocean First Institute - (33 min.) All ages
Hosted by great white shark researcher Dr. Chris Lowe, this webinar features Dr. McComb-Kobza sharing her discoveries from her trip to observe great white sharks LIVE underwater near the island of Isla Guadalupe, 150 miles west off the Baja Peninsula in the Pacific Ocean. 
The Story of the Sea Turtle (22 min.)
Recorded Webinars & Videos - a list of recorded webinars by OFI and our friends at other ocean conservation and education organizations 
Hands-On Ocean Activities
Live Video Feeds
Ocean First Education 
Ocean Materials & Curriculum