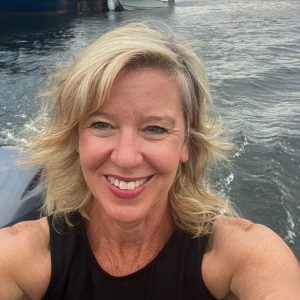 Dr. Mikki Mccomb-Kobza
Chief Scientist and Executive Director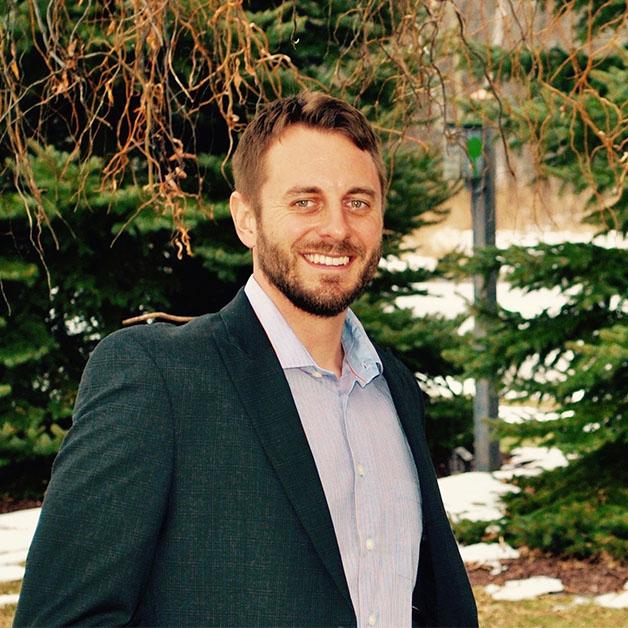 Dr. Chris Malinowski
Director of Research and Conservation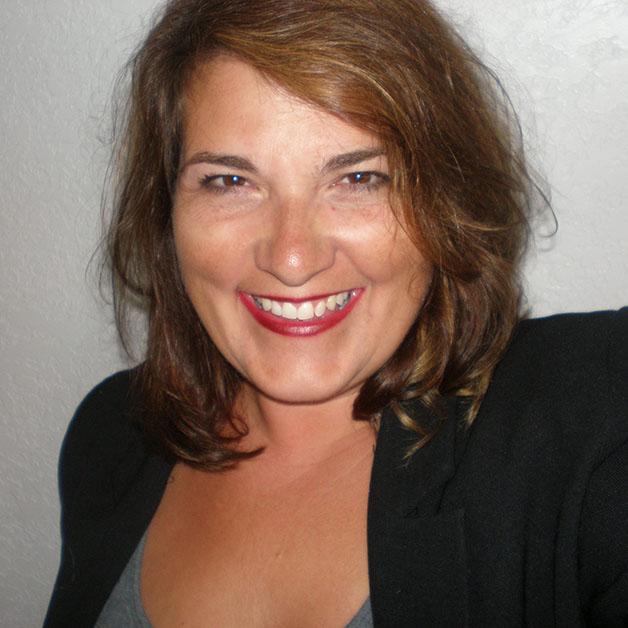 Jenna Oliver
Director of Strategic Engagement and Development
Alexa Hoffman
Research Scientist and Program Coordinator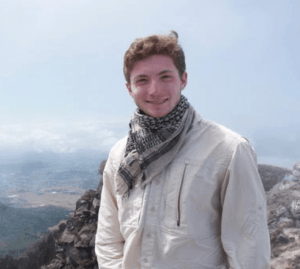 Josh Soll
Research Scientist and Educator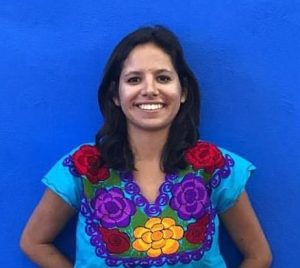 Mareike Donají Duffing Romero
Research Scientist and Diversity Inclusion Coordinator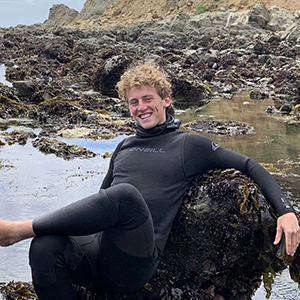 Marcus Chaknova
Research Scientist and Educator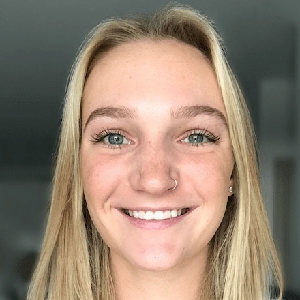 Ingrid Hilbink
Social Media Director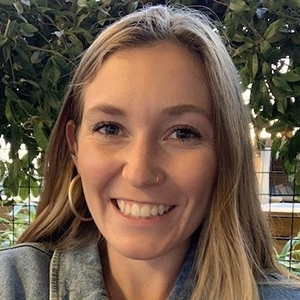 Sarah Pokelwaldt
Social Media Intern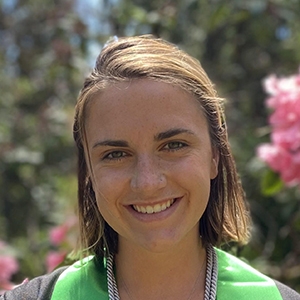 Skye Whitney
Volunteer Coordinator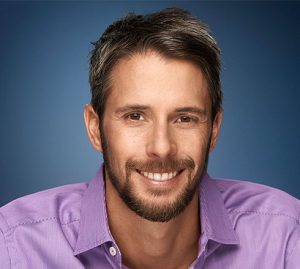 Graham Casden
Founder and Board Chair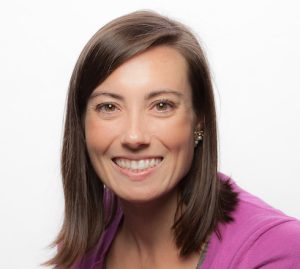 Brooke Anderson
Board Vice-Chair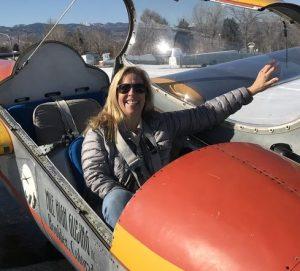 Jacquie Mckenna
Board Secretary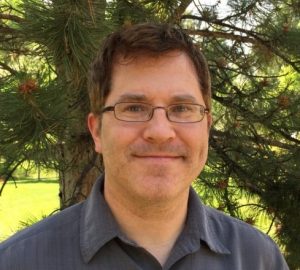 Dr. Todd Sanford
Board Treasurer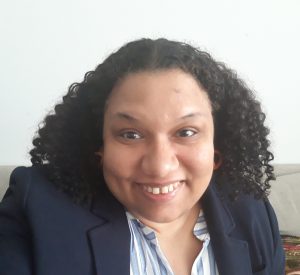 Zuhirah Khaldun-Diarra
Board Member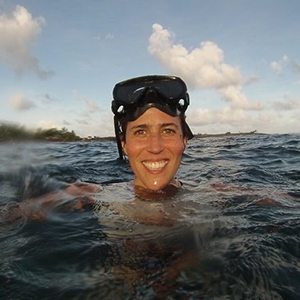 Dr. Marah Hardt
Scientific Advisor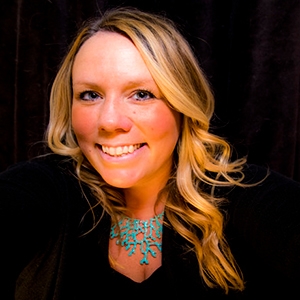 Dr. Lindsey Dougherty
Scientific Advisor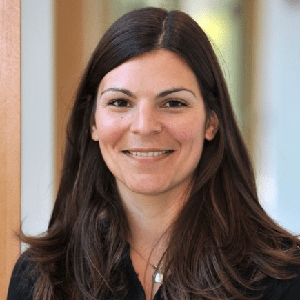 Dr. Laura Ekstrom
Scientific Advisor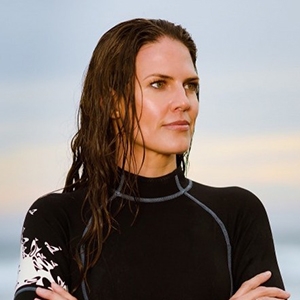 Mehgan Heaney-Grier
Conservation Advisor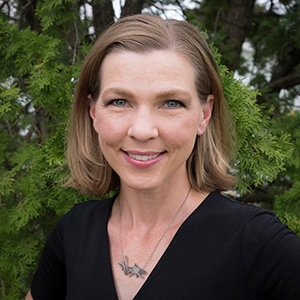 Tanya Houppermans
Conservation Advisor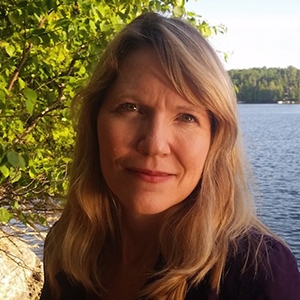 Laurie Wilson
Sustainability And Corporate Relations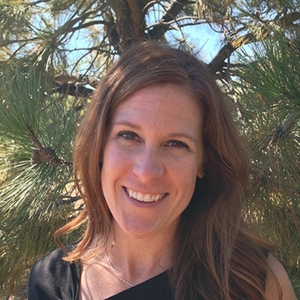 Darcy Lutes
Conservation Advisor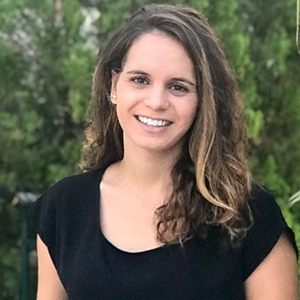 Erica Allen
Sustainability Advisor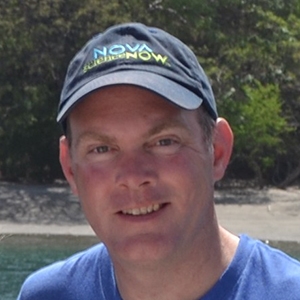 Michael O'Toole
Science Education Advisor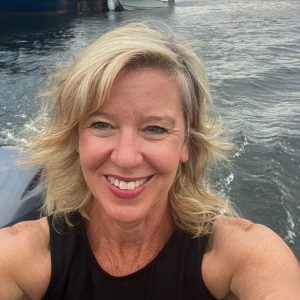 Dr. Mikki Mccomb-Kobza
Chief Scientist and Executive Director
Mikki is a biologist specializing in applied conservation biology, particularly of endangered species and natural resources in marine ecosystems for over 20 years. Her research is focused primarily on the biology, behavior, abundance, and movement of sharks using novel technologies. The goal of her work is to support science based strategic conservation initiatives with multiple stakeholders.  She has participated in or led over 40 under-sea expeditions, spanning the globe from Darwin to Cape Town, to Manaus, to Hong Kong, and along the east coast of North America from Nova Scotia to Belize. Mikki is the Executive Director of Ocean First Institute, a Boulder based non-profit dedicated to marine research, conservation, and education. The Institute has reached thousands of students in local schools, and over 170,000 students in 35 countries and 46 US states with nationally acclaimed conservation projects and compelling educational programming. Her research has been covered by the BBC, National Geographic, Discovery Channel's Shark Week, and CBC National Radio Canada. She is faculty with CU Boulder Ecology and Evolutionary Biology, the president-elect of the American Elasmobranch Society and National Fellow of the Explorer's Club.
Mikki holds a Ph.D. in Integrative Biology from Florida Atlantic University and is the author of numerous scientific publications.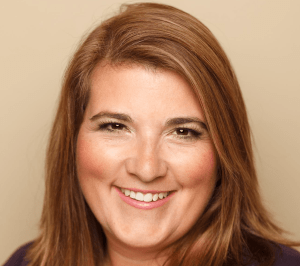 Jenna Oliver
Director of Strategic Engagement and Development
Jenna Oliver has dedicated her career to inspiring positive change in the world through education and advocacy. She comes to the Ocean First Institute through her love of the ocean, scuba diving and her commitment to education, conservation, and research. Oliver has diverse leadership experience in education, media, communication, and nonprofit management. She completed her master's degree and was a graduate fellow at the distinguished New School University, where she was part of a prestigious international think tank of Pulitzer Prize winning poets, professors, forward-thinking legislators, actors, and activists with a goal of impacting global change. She has worked and studied with premiere faculty and thought leaders from all over the world in various capacities. In her 20 years of teaching, Oliver was an adjunct professor at The New School University, Regis University, Colorado State University, as well as an Assistant Professor at Metro State University and a lead faculty at The Art Institute. Oliver is a proud alumnus of the Northern Colorado Leadership program and has received numerous accolades and awards for her work in education, communication, and media. Oliver was recently named to the friends of the Institute for Science and Policy at The Denver Museum of Nature and Science. She also served a full term on the executive committee of the board directors at the Public Education and Business Coalition and continues to advocate for youth, education, social and environmental justice.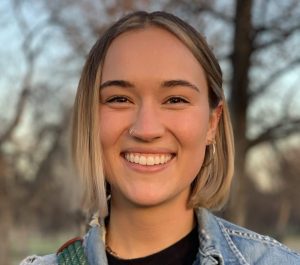 Alexa Hoffman
Research Scientist and Program Coordinator
Alexa grew up on the rocky coast right outside of Portland, Maine, where her love for the ocean first took foot. From a young age she found a deep passion for learning about and protecting the natural world, spending hours as a kids everyday exploring the woods and tide pools of her home state. As a high school student her interest in marine biology took her to The Island School, on the Island of Eleuthera in the Bahamas. Here she first learned to SCUBA, took classes in marine ecology, and participated in marine research through the Cape Eleuthera Institute on deep water sharks. Wanting to explore the field of natural sciences and a new part of the country, Alexa attended Colorado College where she recently received a BA in Environmental Science, taking many ecology classes on the side. After conducting research on the treeline of Pike's Peak for two years, she decided it was time to return to the ocean. Her junior year, she returned to the Cape Eleuthera Institute to intern, where she worked on the Exuma Sound Ecosystem Research Project. This overarching project allowed her to dive into a wide variety of research, from shark ecology and marine mammals, to migratory fish species and invertebrates. Alexa's experience at CEI not only reawakened her passion for marine biology and research, but also gave her firsthand experience at teaching groups of middle and high school student about the work she and the other scientists were doing. It wasn't long before the rewarding feeling of watching people become excited about science and the natural world, led her towards the path of education. It was this passion for the intersection between research and education, that drew her to Ocean First Institute. She believes that the best way to work towards conservation and get the public to feel connected to the world around them is through education and outreach. She is currently an OFI marine educator in the new Ocean First Discovery Center. Alexa is also working towards a peer-reviewed publication on the pelagic community structure of the Exuma Sound alongside researchers at CEI, work she is excited to incorporate into OFI curriculum. When she isn't getting excited about marine science (particularly sharks), you can find her exploring Colorado through camping, hiking, finding incredible food, and snowboarding.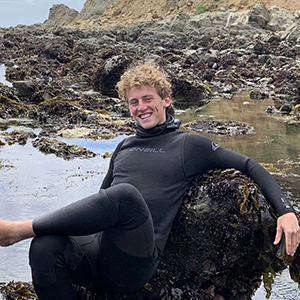 Marcus Chaknova
Research Scientist and Educator
Marcus grew up in Boulder Colorado with a passion for both marine science and astronomy. Tied between space and the ocean he pursued a degree in marine biology with hopes of a career in astrobiology. During his first few years at the University of Oregon he was a member of three labs specializing in volcanology, oceanography and biology. His favorite completed lab projects include developing a water monitoring system for Poas volcano in Costa Rica, and developing a long term upwelling model for predicting the future of the Benguela current. Following a year at the Oregon Institute of Marine Biology he became entranced by wonders of the deep ocean. After receiving a BS in marine biology and geology he has been fortunate to work on deep sea research vessels for lab research. These opportunities have given him access to state-of-the-art marine equipment including ALVIN. As a current member of an oceanography lab he is finishing up a thesis concerning deep sea Cascadia turbidity currents. Now he is pursuing an aerospace engineering post-baccalaureate at the University of Colorado with hopes of advancing deep sea science.  Marcus specializes in developing marine monitoring systems as well as the physical and biological realm of the deep sea. While in Colorado you can find Marcus hiking with his dog or working in his machine shop. While in Oregon Marcus spends most of the day in the ocean whether surfing, diving or turning over rocks in the intertidal. Currently he is in the process of building and installing a monitoring system array in Oregon with hopes of inspiring the next generation of marine scientists through unique visualization.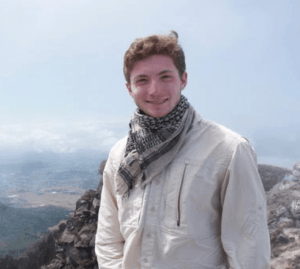 Josh Soll
Research Scientist and Educator
Josh is a Georgia native who has always had an innate passion and interest in anything environmental. His fascination with marine life and the ocean began at a young age. It wasn't until he began studying ecology and evolutionary biology at the University of Colorado Boulder, however, that he realized the extent to which the ocean is threatened by anthropogenic impacts. As a result, Josh decided to pursue a career in marine biology, specifically in shark behavior and conservation. He has spent time working with Shark Allies, another non-profit working to protect sharks in various ways, and is currently in the process of publishing a peer-reviewed paper on the use of shark-derived ingredients in vaccines. In addition to being a shark advocate, he is also an open water SCUBA diver, photographer, and avid hiker. During his junior year of college, Josh had the opportunity to travel abroad to the country of Panamá, where he studied tropical ecology, marine ecosystems, and biodiversity conservation. He also had the privilege to spend time with multiple indigenous communities. While Josh's native language is English, he is also fluent in Spanish and enjoys every opportunity to speak Spanish with others.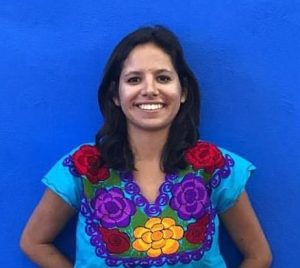 Mareike Donají Duffing Romero
Research Scientist and Diversity Inclusion Coordinator
I was born and raised in Mexico City before moving to Boulder, Colorado as a young teenager. Since, a young age I've always had a passion for animal welfare and the environment. Although I grew up being landlocked, I've always enjoyed family vacations to the ocean and after meeting a marine biologist, I was inspired to become a marine biologist.
I have a double bachelors of science degree in Marine Biology and Zoology from Humboldt State University in Northern California. After college, I took a gap year to conduct research in Costa Rica, take an animal behavior course in Sweden, and sail the Atlantic and the Sargasso Sea onboard the SSV Corwith Cramer while conducting research.
I received my masters in Marine and Environmental Science at the University of the Virgin Islands, where I studied the movement patterns of Atlantic tarpon and Lane snappers using acoustic telemetry. Through my graduate studies, I became more curious about understanding animal behavior, movement ecology and how these are influenced by changes in the environment and anthropogenic stressors. While living in the Virgin Islands (VI), I became an avid free diver and SCUBA diver, and spent many of my weekends volunteering for the VI Sea Turtle project free diving to catch, tag and release sea turtles.
I've had the amazing opportunity to grow up being multilingual (English, Spanish, German and French) and to have lived in many places around the world. Through my travels and my international life, I'm constantly immersing myself to different cultures, languages and people from different backgrounds.
In my spare time I love to be outdoors by hiking, free/scuba diving, sailing and I enjoy to cook, dance, hang out with friends, family and pets and travel.
I want to use my knowledge of the ocean with my language skills to share my passion for the environment and create better conservation efforts of our ecosystems. I'm interested in building more opportunities for people from underrepresented backgrounds to become the next generation of scientists and environmental advocates.
I look forward to continue conducting cutting edge scientific research in marine ecology, participate in community outreach, and contribute to ocean conservation efforts with OFI.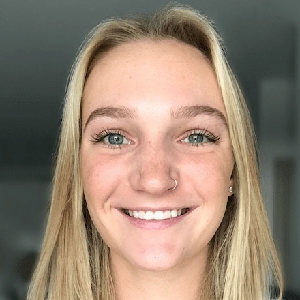 Ingrid Hilbink
Social Media Director
Ingrid was born in Evergreen, CO and grew up in Highlands Ranch, CO. Growing up in Colorado you could find her in the mountains often hiking, snowboarding and skiing, camping, and much more. While from a landlocked state, Ingrid visited the ocean multiple times a year with her family from a very young age. Spending her time in the water surfing, snorkeling, scuba diving, and exploring, she grew up with an appreciation for the marine environment. From California, Hawaii, and Mexico to Florida and the Dominican Republic, Ingrid has had the ability to explore and interact with the underwater world and experience some incredible adventures along the way like sailing and swimming with pods of dolphins, exploring lively coral reefs, and night diving with Manta Rays. Her love for all things outdoors gives her a passion for exploration of any environment. Ingrid recently graduated from The University of Colorado Boulder with a degree in Communication and a minor in Leadership. Her passion for her education fuels her love of communication and interaction with others, and learning how people interact and what drives them. Ingrid combined her love for the outdoors and drive to protect and preserve mother nature with her love of communication and interaction to become the Social Media Director at Ocean First Institute. She currently runs the OFI social media channels, as well as running our sister organizations' Ocean First and Ocean First Education social media channels as well. She can't wait to continue to learn, grow, and explore the world above and below the water in her job and as a soon-to-be certified open water diver with the Ocean First Community!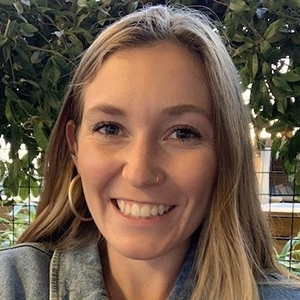 Sarah Pokelwaldt
Social Media Intern
Growing up, Sarah moved often around the U.S., learning early on how geography influences lifestyle. She fell in love with tidepooling in the rocky New England coastline during summer visits to her grandmothers. It was here that she developed a deep curiosity for the ocean and the diverse creatures that live in it. After attending two years of highschool in Monterey, California, she knew that she needed to spend her life studying it. Before going to college, Sarah spent 3 months backpacking around New Zealand, learning about and gaining a deep appreciation for natural landscapes. Sarah attended Colorado College where she could gain hands-on field experience and continue learning outdoors due to the unique one-class-at-a-time curriculum. She graduated in the spring of 2020 with a Bachelor's degree in Organismal Biology and Ecology. During a summer internship with Newburyport Whale Watch in Massachusetts, she cultivated a passion for marine mammals, specifically whales. Currently, she also works for the Center for Coastal Studies in Provincetown, Massachusetts. Here, she is a Right Whale Observer Intern, researching the ecology of these critically endangered animals. When she's not out searching for whales, Sarah can be found trail running, skiing, hiking, or painting.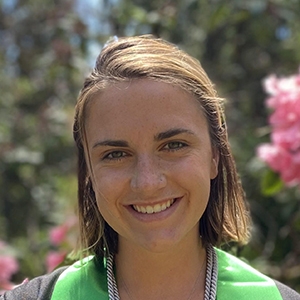 Skye Whitney
Volunteer Coordinator
Skye grew up in Vail, Colorado, where her love and passion for the outdoors sparked. From a young age she explored the mountains of Colorado, learning about nature and ways in which we can preserve it. Driven by her desire to expand her knowledge, she chose to move out to Oregon where she pursued a degree in exercise science from Portland State University. After roaming throughout the Pacific Northwest, her curiosity of conservation and sustainability heightened, specifically after moving to the Oregon coast. During her time on the coast, she became an avid surfer and tide pooler, absorbing as much information about the ocean as possible. Since then her passion for protecting our oceans and all that surrounds them has become her primary interest. This past year, she decided to come back to her Colorado roots with hopes of pursuing a career in environmental and conservation studies. In her spare time you can find Skye doing all things outdoors including hiking, biking, skiing, and camping with her pup Moone!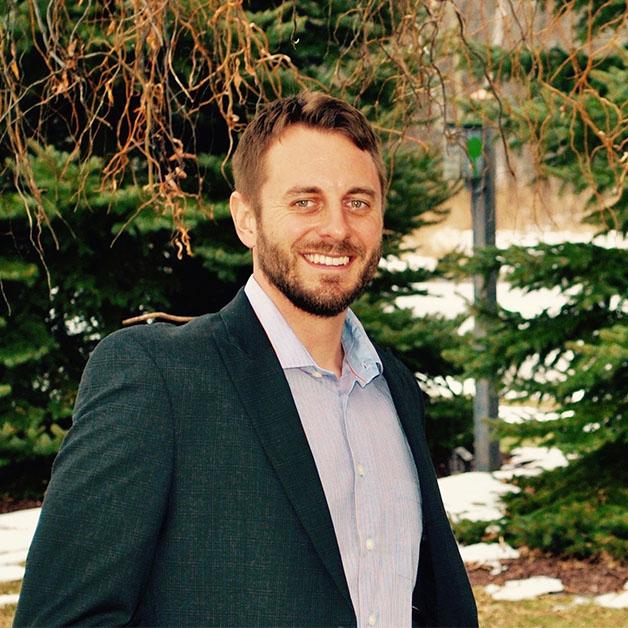 Dr. Chris Malinowski
Director of Research and Conservation
Chris is a biologist who is passionate about the conservation of marine and aquatic ecosystems. His personal and career goal is to contribute in any way that he can to minimize human impacts on these ecosystems and in turn to help sustain a healthy human population. As such, he often engages with the public and students on these matters and he has numerous publications and ongoing research projects aimed at answering important ecological questions and at filling in knowledge gaps to inform conservation efforts. His passion has led to research spanning the depths of the oceans, the North American Great Lakes, and across coastal ecosystems; and from microscopic organisms like zooplankton to some of the largest and most charismatic creatures in the oceans like sharks, sea turtles, marine mammals, and large reef fish like the Atlantic Goliath Grouper. He focuses his research on foraging ecology, niche partitioning, effectiveness of management and enforcement, ecotoxicology, health physiology, spawning behavior and patterns, life history of fishes, population- and community-level ecology, invasive species impacts, gut microbiome communities, effects of pollutants like microplastics/nanoparticles on food web ecology, and impacts of water quality on the behavior and health of fishes. He is also heavily involved in wildlife policy and management. His research has been featured in numerous magazine and newspaper articles and documentaries, including National Geographic among others. He is also a member of the International Union for Conservation of Nature (IUCN) SSC Grouper and Wrasse Specialist Group.
He received his undergraduate degree from the University of Wisconsin-Stevens Point, USA and upon graduation began studying fish ecology at the University of Wisconsin-Milwaukee Great Lakes WATER Institute, USA. He then went on to complete a masters degree from Florida Atlantic University, followed by a PhD at Florida State University. He spent two years (2019-2021) at Purdue University as a postdoctoral scholar, followed by a position as Senior Scientist at South Florida Water Management District, Florida, USA where he designed and implemented programs to monitor South Florida Everglades restoration efforts related to water quantity/quality impacts on coastal fish communities and their habitat. He now joins Ocean First Institute as Director of Research and Conservation!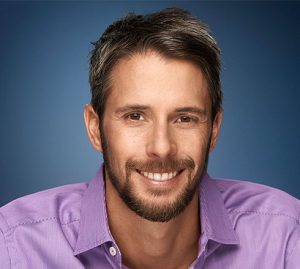 Graham Casden
Founder and Board Chair
Born in Jackson Hole, Wyoming, Graham moved to California as a child and quickly developed an insatiable love for the water. After 18 years on the ocean, Graham moved to Boulder to attend the University of Colorado. He is a CU alumnus from the Leeds School of Business, an accomplished aquanaut, and underwater photographer with hundreds of logged dives around the world. In 2005, Graham planted the seeds for Ocean First Divers, an environmentally conscious dive operation created to address the mounting concern for the plight of the world's oceans and to establish an industry precedent for accountability and preservation.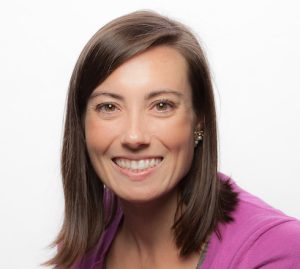 Brooke Anderson
Board Vice-Chair
Brooke Anderson is a Project Manager for the How2Recycle program at the nonprofit GreenBlue. Her background is rooted in science and business, with a passion for sustainability and a focus on packaging, recycling and composting. Prior to joining GreenBlue, she held roles at Eco-Products, WDHB Strategic Learning, and Novelis. Although much of her life has been spent in land-locked areas, she recognizes the importance for all land-dwellers to understand the holistic impacts of their actions on the air and water. She has an International MBA in Sustainability and Marketing from the USC Moore School of Business, and a BA in French Literature and Biology from Sewanee. A native Atlantan, she now resides in Boulder, CO with her husband, young daughter and two australian shepherds. In her free time you can find her running or hiking on a mountain trail, cooking, or traveling.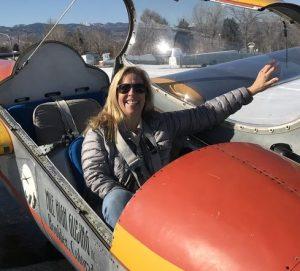 Jacquie Mckenna
Board Secretary
Though her passion is with animals and environmental conservation, Jacquie's day job for the past 30+ years has been international development finance (for the past 10+ years focusing on renewable energy and energy conservation), working as an independent consultant after working at the World Bank/International Finance Corporation and for the German Development Bank (KfW), among others. Jacquie has worked and traveled extensively throughout the world, especially in Latin and Central America (primarily Brazil, Mexico and Costa Rica) and Africa (Kenya, Tanzania, Zimbabwe, South Africa, Lesotho, Senegal, Niger, Sudan, Morocco) and lived a number of times overseas including the last two times with her family: Monteverde, Costa Rica in 2017/2018 while her two girls lived with local families and attended the Monteverde Friends School and South Africa in 2012 while she helped launch a Renewable Energy and Energy Efficiency Credit line with IDC (South Africa's Industrial Development Corporation). Jacquie has an MBA from Wharton concentrating on International Finance, an MS from Michigan in Resource Economics focusing on Water Economics and a BA from Wesleyan University majoring in Geology. Jacquie obtained her diving certification in St. Thomas almost 25 years ago and has loved diving near St. Thomas, Cozumel, Costa Rica and Little Corn Island off Nicaragua (the latter three with her husband and two daughters – her daughters received their training from Ocean First). Her most magical time in the water was snorkeling, working on a coral project and listening to whales singing as she dove down for coral samples. Her dream is to swim close to whales.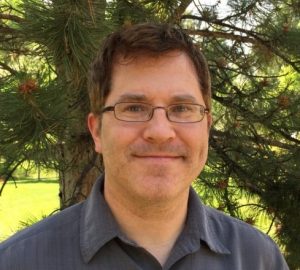 Dr. Todd Sanford
Board Treasurer
Todd is originally a Midwest native, but has lived in Boulder since 1997. He has research experience in many aspects of climate science, impacts, policy, and science communication. His current work focuses on climate impacts in the western U.S. and Alaska, including drought trends and impacts, changing wildfire behavior and impacts to ecosystems. He is also involved in analyzing the impacts and feasibility of low-carbon emission scenarios and climate impacts to coral reefs and other shallow water marine ecosystems. Future work will involve how to build resilience in these ecosystems in the face of global change and how local communities will adapt to these impacts.
His previous scientific work has included researching the public health impacts of climate change with a focus on air quality and extreme heat, connections between climate and extreme weather, forest ecology and climate, field measurements of atmospheric aerosols and global climate modeling. He also has many years of volunteer experience in ecological restoration and public lands policy and sits on the Board of a local ecological restoration non-profit, Wildlands Restoration Volunteers. Todd holds a Ph.D. in Physical Chemistry from the University of Colorado and a B.S. in Chemistry from Purdue University. He currently is a climate scientist with the non-profit organization Climate Central and Senior Research Associate with Aspen Global Change Institute.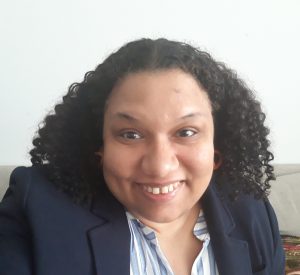 Zuhirah Khaldun-Diarra
Board Member
A global branding and communications specialist, Zuhirah Khaldun-Diarra was raised on the water in Bermuda and has over 20 years of experience in marketing and communications for mission driven and non-profit organizations. Currently Brand Marketing Director at UNICEF USA, Zuhirah also worked in a similar capacity at the National Urban League, Converse, and in Zanzibar, Tanzania at a foundation supporting Seaweed Farmers, a renewable energy collective and job training program, and the Zanzibar Practical Permaculture Institute. Zuhirah began her career as a music publicist representing The Roots and Jay-Z among others. Zuhirah's passion for the arts and sustainable development extends beyond her professional life and she enjoys supporting and volunteering with numerous charities and organizations including the National Association for Women Artists, New York Horticultural Society, and serving on the Board of Ocean First Institute. Zuhirah holds an international master's in Cultural Analysis from the University of Amsterdam and graduated from Barnard College with a BA in Economics. Zuhirah currently resides in Hudson, NY. She enjoys live music, sailing and travel to her husband's home in Burkina Faso.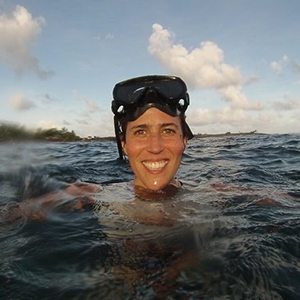 Dr. Marah Hardt
Scientific Advisor
A scientist and storyteller, Dr. Marah J. Hardt works at the crossroads of research, strategy, and communication to build a sustainable future for people and the sea. Since 2015 she has served as the Director of Discovery at Future of Fish, working with fishers, communities, entrepreneurs and innovators to ensure fishers can earn a fair living while leaving enough fish for future generations. She has developed an expertise for (and thoroughly enjoys!) analyzing complex human-ecological systems to identify solutions that build economic, social, and environmental health of ocean and coastal communities. As founder of OceanInk LLC, Marah has worked with interdisciplinary teams investigating climate change impacts on ocean life, coral reef health, fishery impacts, and sustainability of seafood supply chains. She is author of the popular science book, SEX IN THE SEA (St. Martin's Press, 2016) and has published her work in academic journals and popular media outlets. An accomplished public speaker, Marah seeks to "turn science into stories that make a difference" throughout her work. She received her PhD in marine science from Scripps Institution of Oceanography and her undergraduate degree in History of Science from Harvard University.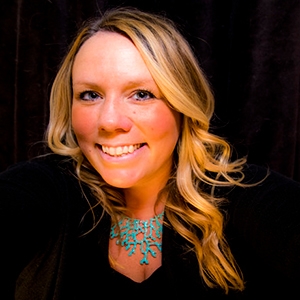 Dr. Lindsey Dougherty
Scientific Advisor
Growing up in land-locked Colorado, Lindsey's childhood involved more snowmen than sandcastles. That all changed when she became SCUBA certified at 15, albeit in a freezing lake with visibility of ~15cm. After her first tropical dives, she was hooked, and has been traveling and diving as much as she could ever since, including working as a SCUBA instructor in Zanzibar and conducting PhD research in Indonesia and Australia. This also led to a love of underwater photography and surfing, although when back in Colorado she's just as happy skiing, snowboarding, or camping.   With dreams of opening a dive shop, she studied business and received a BA in Business Administration and International Business, as well as an MBA. The more time she spent diving, the more she was fascinated with the behavior of the animals she spent so much time with underwater, so she returned to the University of Colorado to get a second undergraduate degree – a BS in Evolutionary and Ecological Biology – in order to pursue a PhD. The most memorable part of her PhD was community outreach; she believes, unequivocally, that the aggregate potential of science is only realized when communicated to as broad an audience as possible, especially beyond the confines of academia.   As a scientist, she's fascinated by nature's anomalies. The oddities of the natural world are often the most captivating, and the driving forces through which they evolved are often the most interesting. These complex adaptations require multiple mechanisms to function, are phylogenetically unique, and provide a fitness value. They are a platform through which we can elucidate the powerful mechanisms that propel species, ecological, and genetic biodiversity. Her PhD studies at UC Berkeley involved the ultrastructre and mechanisms of the flashing in a tropical marine bivalve, aptly name the 'disco' clam, as well as the behavioral fitness value for the display. She also studied the optics of the clam and conducted ecological surveys. In her postdoctoral research with Dr. Jingchun Li, she plans to incorporate evolutionary-developmental analysis of the unique flashing display, while expanding her research into a phylogenetic analysis of the diverse defense mechanisms within the file clam family Limidae. She will continue her work on the use and function of structural coloration within bivalves, and is excited to attain a broader view of this unique group of organisms.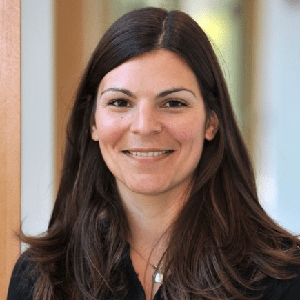 Dr. Laura Ekstrom
Scientific Advisor
Though she grew up in landlocked Hamilton, Ontario, family trips to coastal Florida quickly developed Laura's love for the ocean and its inhabitants. After completing her B.Sc. from McMaster University and a shark and ray internship at The Florida Aquarium, Laura completed her PhD in stingray locomotion from Florida Atlantic University.
Laura's research experience includes elasmobranch (shark, skate, and ray) behaviour, physiology, and biomechanics. She has extensive experience in elasmobranch husbandry. Current work includes investigations into the mineralization of the elasmobranch skeleton, patterns of locomotion in benthic rays, and the biomechanics of body stabilization.
Dr. Ekstrom completed a Postdoctoral Fellowship at Mount Holyoke College and is currently an assistant professor at Wheaton College in Norton, Massachusetts. She is an active supporter of women in STEM and is a co-founder of Wheaton's Summit for Women in STEM, a one-day conference to highlight, mentor, and connect women in STEM across New England.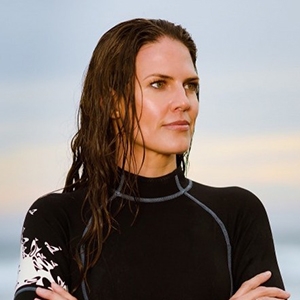 Mehgan Heaney-Grier
Conservation Advisor
Mehgan is a life-long ocean adventurer, accomplished athlete, stunt diver, television personality, biologist and marine conservationist.
Mehgan helped to pioneer the sport of freediving in the U.S., when in 1996 she established the first U.S. freedive record for both men and women with a dive to 155 feet on a single breath of air. Less than one year later, she bettered that record by diving to 165 feet.
Mehgan was one of the original inductees into the Women Diver's Hall of Fame, and holds a degree in Ecology and Evolutionary Biology, and Anthropology from the University of Colorado at Boulder.
As a young girl growing up in the Florida Keys, Mehgan's love of freediving and the ocean environment ignited a strong passion for science, conservation, and exploration. Today, these passions continue to fuel and give substance to her pursuit of water and land based adventures. Mehgan is dedicated to doing what she can to be "part of the solution" when it comes to raising awareness about issues that are important to her, such as the critical health and future of the world's oceans.
Currently, Mehgan stars in the expedition based television series, Treasure Quest, on the Discovery Channel, working as a dive expert and Anthropologist on an elite team of explorers searching for lost Incan gold in the waters of South America.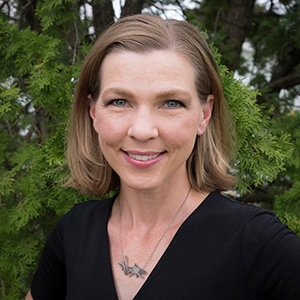 Tanya Houppermans
Conservation Advisor
Tanya Houppermans began her diving career in 2008 and quickly fell in love with the underwater world. She became a passionate shark conservationist after learning that more than 70 million sharks are killed by humans annually worldwide. To help with this effort, she decided to start photographing sharks to show the public that these misunderstood animals are not the vicious monsters so often portrayed by the media, and that they are actually beautiful, graceful, intelligent creatures that desperately need our help. Tanya's images quickly became recognized around the world and were honored with awards in numerous international photography competitions.
In 2015 Tanya left her career as a mathematician and military defense analyst to pursue underwater photography and marine conservation full time. Her images and articles have since appeared in print and online publications worldwide. In 2016, she was inducted into the prestigious Ocean Artists Society for using her images to further global marine conservation efforts. Tanya also conducts field work for scientists and researchers by acquiring the images they need to further their studies. She enjoys leading expeditions for other divers and underwater photographers as well, particularly those involving her beloved sharks.
Tanya is heavily involved in promoting adaptive scuba diving for those with disabilities, as she is the mother of a young-adult son with autism who is a certified scuba diver. Whenever possible, Tanya, her husband, and son travel to dive destinations around the world to experience the underwater world together as a family.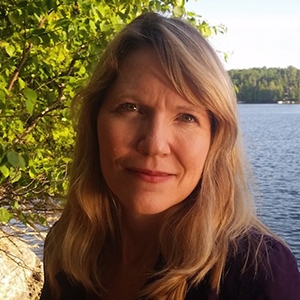 Laurie Wilson
Sustainability And Corporate Relations
A dive industry veteran, Platinum Pro 5000 and Women Divers Hall of Fame honoree, Laurie Wilson is Founder of the Blue Ocean Network, a sustainable ocean news magazine, sustainable tourism learning center and community for Ocean Travelers and Changemakers.
As host of the Blue Ocean Summit.com, her goal is to share insights of visionaries and leaders in the fields of marine conservation, business, causes, the arts and travel, to guide dive industry stakeholders towards a more profitable and sustainable business model.
In 2014, the first Summit featured 20 industry experts from 7 countries featuring NY Times best-selling author of Blue Mind, Dr. Wallace J. Nichols and PBS host and best-selling author of Song for a Blue Ocean, Dr. Carl Safina. The Summit 2015 featured 36 experts from 13 countries, featured "Her Deepness" Dr. Sylvia Earle, Ocean Ambassador Jean-Michel Cousteau and Film-making Legend Stan Waterman.
Laurie has worked in many aspects of the industry, including dive stores, resorts, live aboards, marine non-profits, marine sanctuaries, shows and events, consulting firms and dive publications. She's been a business speaker and marketing catalyst for such organizations as Sunset House Grand Cayman, Aggressor Fleet, Reef Environmental Education Foundation, The Travel Institute, ASTA, PATA, American Express, Skin Diver Magazine, Scuba Diving Magazine, DEMA Show, DEMA Asia, Price Waterhouse and NOAA's National Marine Sanctuary program (US).
Laurie is married, and is a proud Mom to two scuba diving daughters.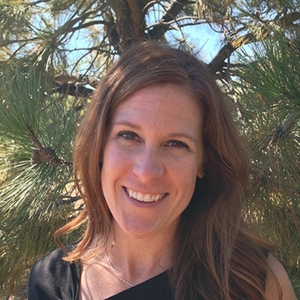 Darcy Lutes
Conservation Advisor
Raised by scuba diving parents who taught her to value and respect the ocean, Darcy donned her first scuba tank at age 9 and blew bubbles in the backyard swimming pool. She told everyone afterward that she was going to break out of Oklahoma and become a marine biologist.
Darcy earned a BS in Marine Biology from the University of North Carolina Wilmington and an MS in Environmental Science from the University of Oklahoma. Her research experience includes studying coral recruitment and larval development in Key Largo and Puerto Rico, tagging and rehabilitating sea turtles in the Carolinas, and rehabilitating marine mammals and birds in Alaska. She realized the incredible opportunity she had to influence others when she became a biology lecturer at the University of North Florida. She squeezed in marine science lessons every chance she got, and she became passionate about getting her students as excited as she was about the ocean.
Currently, Darcy is an environmental scientist at a Boulder-based firm with a focus on large-scale environmental monitoring and remediation. She is thrilled to work alongside the visionaries of Ocean First Institute and share her passion for the underwater world.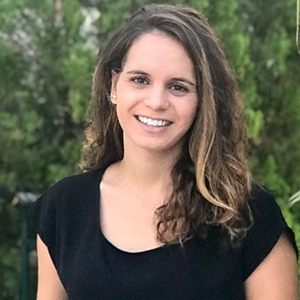 Erica Allen
Sustainability Advisor
Erica was born and raised scuba diving the reef tracks of South Florida. Having fallen in love with the ocean at a young age, this motivated her to dedicate her life towards ocean awareness and education. She has worked with several organizations and companies such as Fishing For Families in Need, The Georgia Aquarium, The State and Territorial Solid Waste Management Officials, LoveTheWild, and even traveling down to Nicaragua to work with a local fishing village to promote a more sustainable marine environment.
During her college years at The University of Rhode Island, she not only invested time in academics, but also made it a point to reserve time to contribute to the field studies of cartilaginous fishes, such as sharks and rays with Florida Atlantic University. In 2016, she graduated from The University of Rhode Island with a double degree in Marine Affairs and Communications. She then went on to obtain her Masters of Professional Science, focus in Marine Conservation, from The University of Miami, Rosenstiel School of Marine and Atmospheric Science (RSMAS).
Today, Erica has shifted her field of study towards Fisheries Management and Sustainable Seafood. She is honored to be working with the Ocean First Institute in educating and promoting better marine stewardship.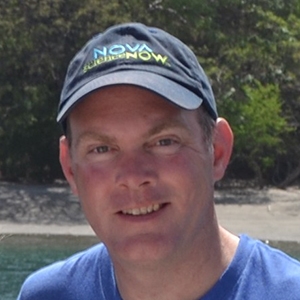 Michael O'Toole
Science Education Advisor
Michael has been immersed in education and coaching for more than two decades. His love of learning has led to a BS in Geography with a concentration in Environmental Analysis, followed by a Masters of Arts in teaching degree. His work in the classroom focuses on the areas of both physical and cultural geography as well as Earth system science. Throughout his career as an educator and curriculum developer he has had the opportunity to work with students and teachers around the world and with such organizations as National Geographic, NASA, UCAR, the National Science Foundation, The GLOBE Program, Discovery Education and the University of Colorado. Michael spent 2 years as the STEM Coordinator for St. Vrain Valley Schools before moving to his current position of Coordinator of Science Curriculum for St. Vrain Valley Schools. He is very interested in increasing geographic and scientific knowledge as well as promoting STEM Education and the use of technology in the classroom. Michael is an avid outdoorsman and can be found regularly on the trails and frequently summits Mount Kilamanjaro.